In the spring of 2016 the Hike By Faith team will be thru-hiking the Laurel Highlands Hiking Trail (LHHT) in support of rescue shelters.
Support raised from this campaign will go to the Central PA Humane Society.
We need the support of our community, because there are more animals than there are homes available and the cost of providing shelter and medical care is staggering. The Central PA Humane Society receives little or no governmental support and depends almost entirely on the community and its generosity.
Brian; HBF Founder – "My dog Gus, a Jack Russell Terrier Mix was a shelter dog. After losing my dog Skippy to cancer, who was also a shelter rescue, Gus was rescued and brought into our home and immediately became family. Shelter animals have always had a special place in my heart."
As a team, each of us have our own pets who are family as well as our hiking partners. Raising support for our local rescue shelter is close to our hearts.
Our team is made up of four members. Each of us will be thru-hiking the LHHT, a seventy mile end to end trail located in the Laurel Highlands of Pennsylvania.
You can follow our journey from prep to start date, to the end of the trail at hikebyfaith.com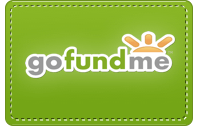 If you're local to us you can help us collect supplies for the Central PA Humane Society. You can message us on our Facebook page with details for drop location.
Cat litter
Kitten and puppy chow
Kitten and puppy formula
Cat and dog food, both dry and canned
Treats
Toys (heavy duty toys like Kongs & Nylabones)
Indoor pens and crates
Stainless steel pet dishes
Stainless steel litter pans
Sheets, towels, blankets, etc. (used or new)
Pet food for small animals (rabbits, guinea pigs, etc.)
Collars and leashes
Newspapers (no glossy inserts)